(ABS VERSION)
Keep connected with Yamaha Y-Connect. Monitor functions such as maintenance schedules, malfunction notification, fuel consumption, battery levels and last parking location, incoming and missed call, and message notifications.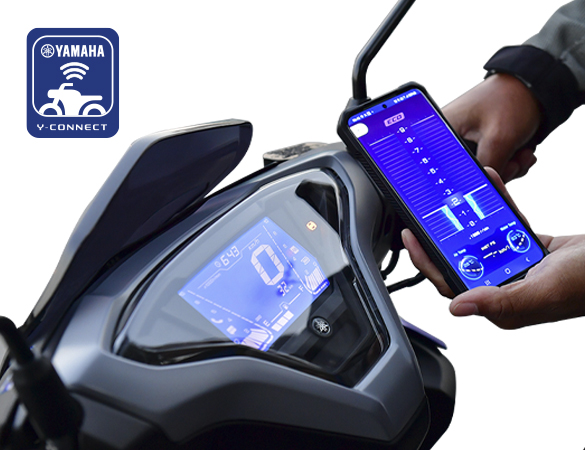 A fully digital LCD instrument panel that is compatible with the Y-Connect smartphone app and features the ability to simultaneously display the RPM bars on the side to add a more sporty flair to the design. The angle and design of the panel ensures improved legibility in daylight conditions.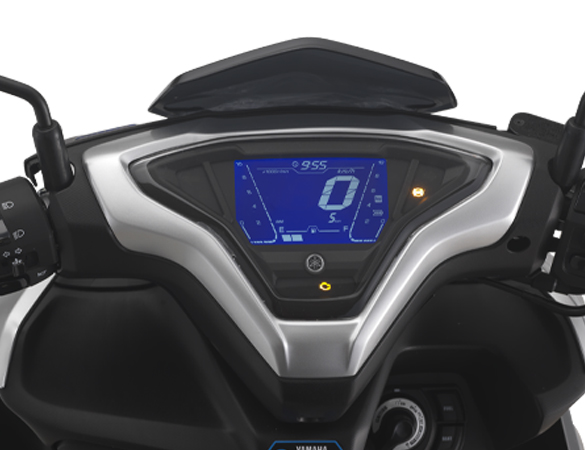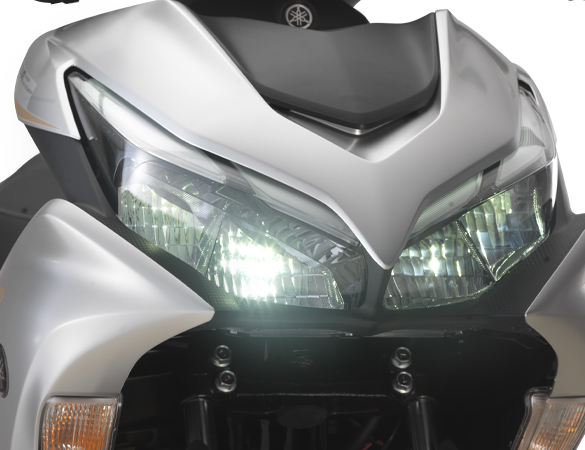 LED HEADLIGHTS WITH PILOT LIGHT
The headlight's intensity and orientation have been optimised to make the machine eye-catching and give the rider excellent night time visibility as well. The LED position lights pair light guides with two inner lenses to create a wider-looking and sportier appearance.
The tail/brake lights consist of 12 compact and densely-situated LEDs that gives a three-dimensional appearance and emphasis the machine's good looks.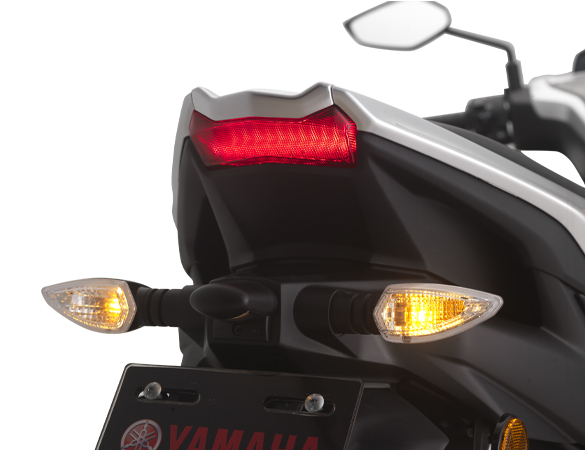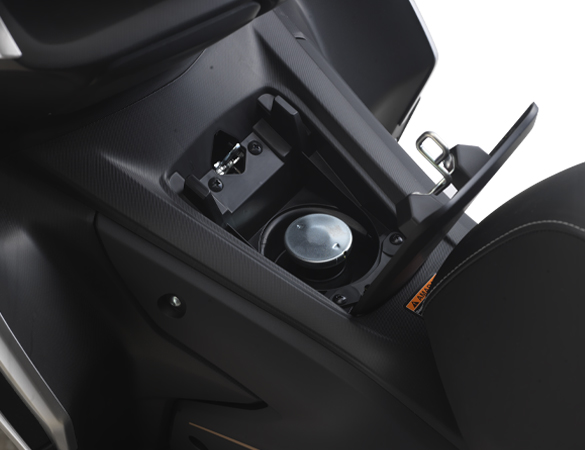 Together with the highly fuel-efficient engine, a new larger fuel tank means the NVX has a range capable of covering approximately 200km from a full tank.
To facilitate the charging of your digital devices on-the-go.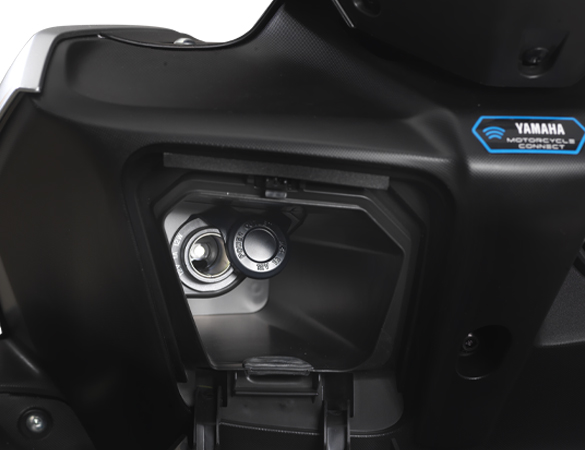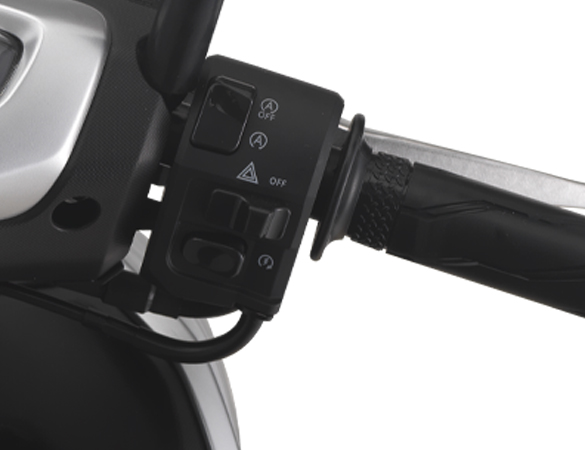 This system automatically shuts off the engine when the machine is stopped and idling at traffic lights to further improve fuel efficiency.
The new side covers were designed to improve comfort while also presenting a slimmer, more compact view from the rear.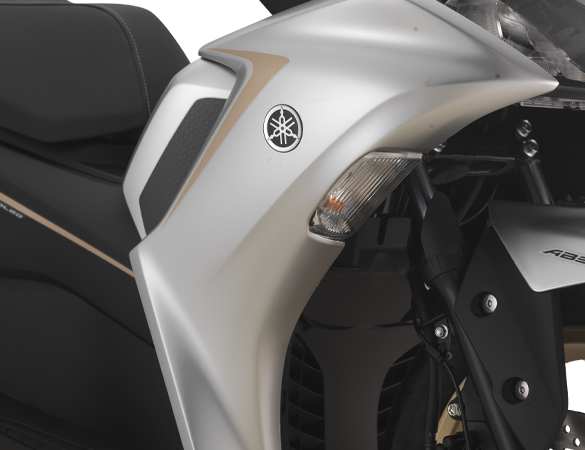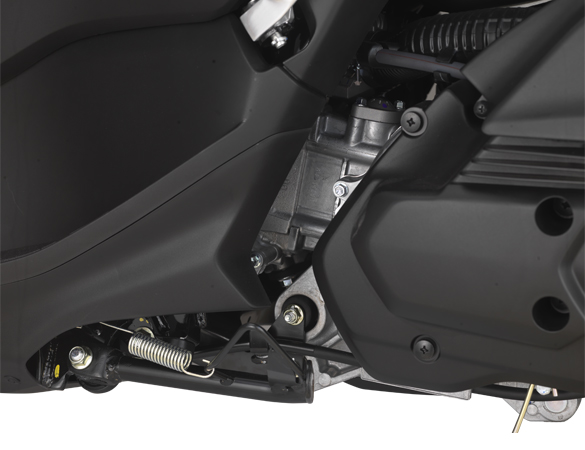 Next generation 155cc automatic engine Complete with VVA (Variable Valve Actuation) ensures maximum power every time. More power, fuel efficiency and superior riding with Blue Core technology.